Naomi & David
An elegant & classic wedding
Roses are always a classic and timeless choice for bridal bouquets. Naomi carried a posy of deep velvety red black baccarat roses accented with bi-cut swarovski crystals to complement the detailing on her dress. The simplicity of a single flower type and posy style for such a statement gown meant that the flowers accented it rather than distracting.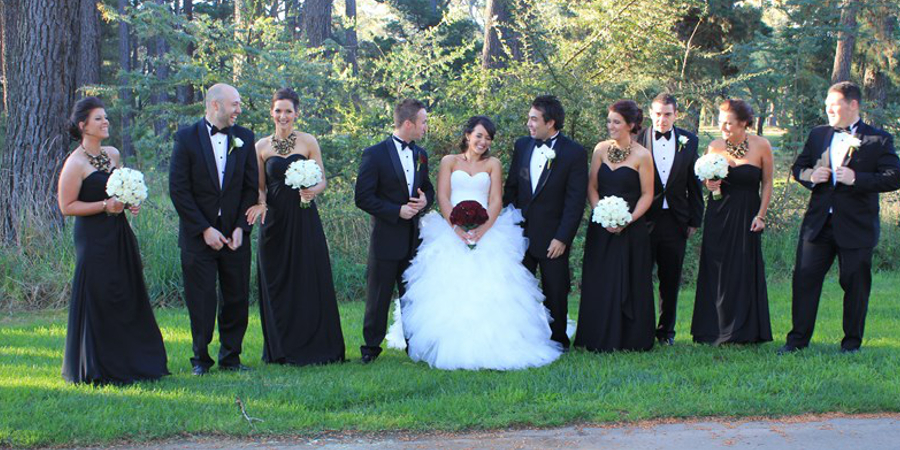 The bridesmaids carried posies of white roses incorporating gold wire and beadwork to match the custom made necklaces also created for the day by CH Floral Designs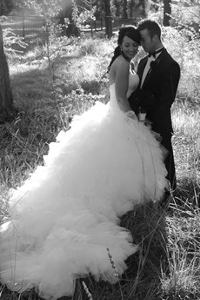 The deliberate choice to use white roses against the black bridesmaid dresses and the red against the bride's gown made for some stunning photographs.