Megan & Grant
Red roses & peacock feathers
Peacock feathers were featured throughout Megan and Grant's wedding, from the initial invites right through to the bridal party's accessories and flowers to decorations on the day.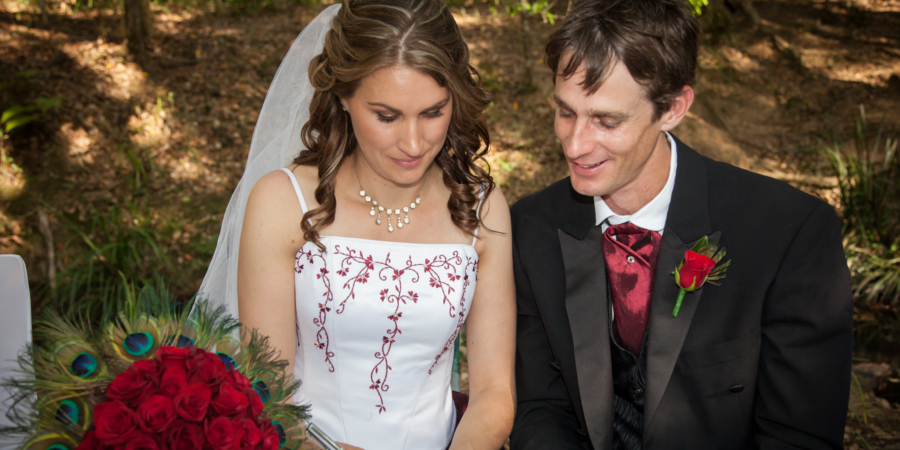 Megan's bouquet was a combination of standard sized red roses and composite roses (larger sized blooms created by adding multiple petals to the original one). The roses were framed by a ring of peacock feathers to create a stunning bouquet. The red roses beautifully complemented red detailing on the bride's gown.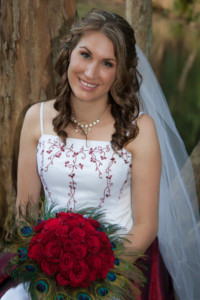 The 3 bridesmaids carried arm sheafs of white singapore orchids and peacock feathers backed with a tropical leaf, While the flower girls carried baskets of white rose petals to scatter up the aisle.